If you've been out and about at Nashville's new hot spots, you may have seen a growing trend on a very historic look; bright, vivid, hand painted tiles. I've ALWAYS been a huge fan of this look in any style, and I've made a fool of myself many a time when I all but get on my hands and knees in a public place to admire these beauties. It is for sure the only time you'll ever see me doing a "shoe selfie".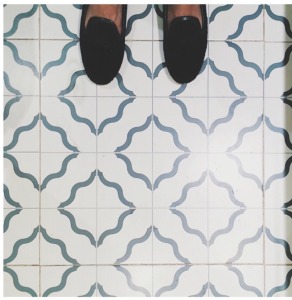 Hand painted tiles have been in use for centuries. They are typically identified as Mediterranean Tiles and Spanish or Mission Tiles, or historically, Talavera Tiles. All of them offer striking patterns in bright bold colors. Modern versions are offered in black and white, and in muted grey and white patterns.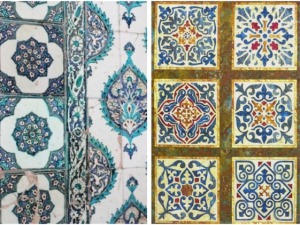 Which one is right for you? It's up to you how much pattern and color you like. If you are not ready to commit to tiling your entire floor, choose a backsplash or a panel over your range. Either way, you can't make a mistake when choosing such a beautiful surface as a feature in your home.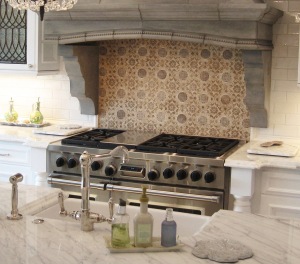 And that brings me to the budget. They can be pricey. Cement tiles come in larger sizes and lower prices than smaller fired ceramic tiles, and quality is equal if not better due to the type of cement used and paint applied. Also, rather than visiting high end tile showrooms you might scout out a few sites:
www.saltillotileconnection.com
www.casablancamarket.com
www.wayfair.com
If you are in need of just few square feet of them, be patient and regularly check out salvage stores in your area.
Check out #ihavethisthingwithfloors
#guilty