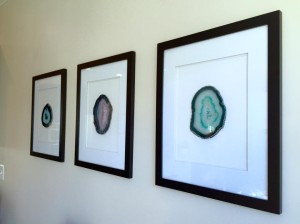 It's official, I'm obsessed. I have a problem. Maybe it's the unique patterns, vibrant colors and sparkle. Maybe it's because no two are alike. Or maybe it stems from my 8 year old self who loved rock collecting. I can't believe I just admitted that.
Geology for the home. Agate, geodes, crystals, gemstones; I LOVE them all!
I began collecting agate slices from National Park gift shops and fossil shops years ago. My plan was to mount them in large scale frames, which I did. Now they are available everywhere!
They can be mounted in acrylic, on lacquered boxes or a stand, and can be used as coasters, as drawer pulls, and now… Wallpaper!!!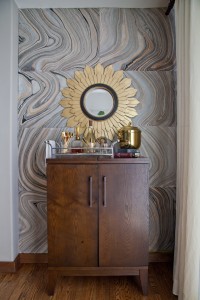 As far as I'm concerned a house cannot be complete without Geode bookends in at least one room!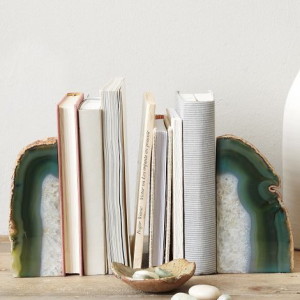 They add a pop of color and an organic yet sophisticated element with free form curves. They are the perfect compliment to any room and available in so many forms.